How to Set Up a Wi-Fi Connection on InnoTab® Max
Introduction
Follow these instructions to set up a new Wi-Fi network on your InnoTab® MAX.


---
Step 1
From the Lock screen, drag the Parental Controls icon

to the circle at the centre of the screen. Then, enter your Parental Controls passcode.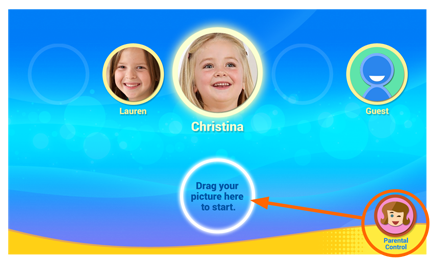 ---
Step 2
Touch the Wi-Fi icon

.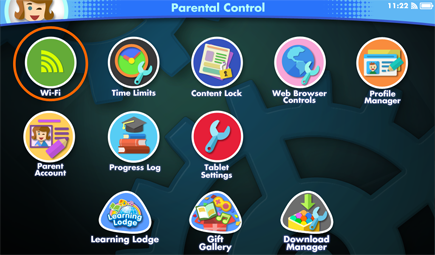 ---
Step 3
Make sure Wi-Fi is on. The tablet will list the available networks. Touch the network that you would like to connect to, and enter a password if needed. When the connection is set up, touch the tick to return to the Parental Controls menu.
Note: The InnoTab
®
MAX supports 802.11 b/g/n wireless standards.
InnoTab
®
MAX only supports the following security modes. Access points that use unsupported modes such as "WPA-CCMP" or "WPA2-TKIP" will not appear in the list.
- WEP
- WPA-TKIP
- WPA2-CCMP
- WPA-TKIP+CCMP
- WPA2-TKIP+CCMP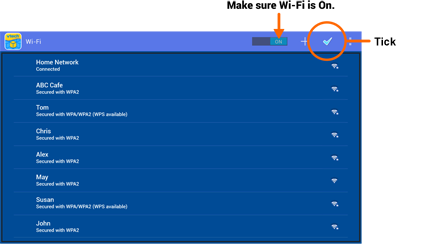 TIP:
Some public networks such as those found at stores, restaurants, hotels, or other public places may require you to log in by using the web browser. If this is the case, choose Web Browser Controls

from the Parental Controls screen. Then touch the "Browse" tab to go to the network's login page.