What if I forget my Parent Settings passcode?
If you forget your Parent Settings passcode, follow these instructions to have the passcode emailed to you.
---
On the passcode screen type the numbers 9876543210. After the first 4 numbers you enter, you'll get a message that the code you entered is incorrect. Keep typing the numbers in sequence until you get to 0.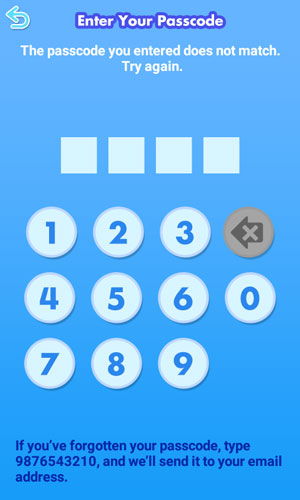 ---
A pop-up will appear asking if you want to have the passcode sent to your email address. Select "Yes".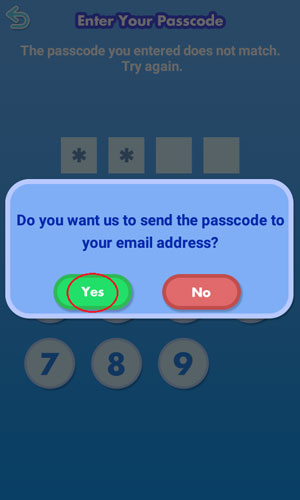 ---
Check your email for a message from VTech with the passcode inside.