How do I add one of my child's friends to their contact list?
Kids can also communicate with each other through KidiConnect®. If your child has a friend who also has a KidiCom®, follow the instructions in this tutorial to send a friend request to your child's friend.
---
Open the KidiConnect® smartphone app, and touch the Add Friend icon in the upper right corner of the main menu screen.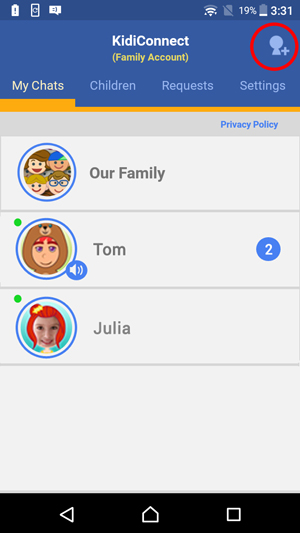 ---
Select "Add a Child Friend".

Note: This option will only appear if you are logged in to the family account.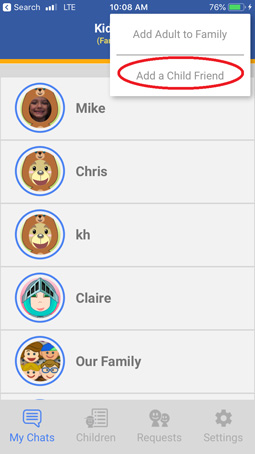 ---
Type in the email address of the friend's family account to send a request to the friend's parent.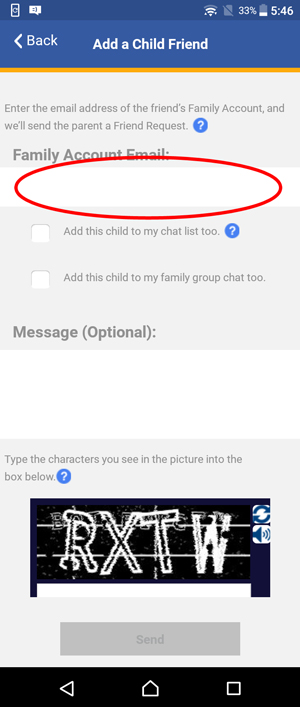 ---
If you want to add a personal message to the parent, you can type it in the message box.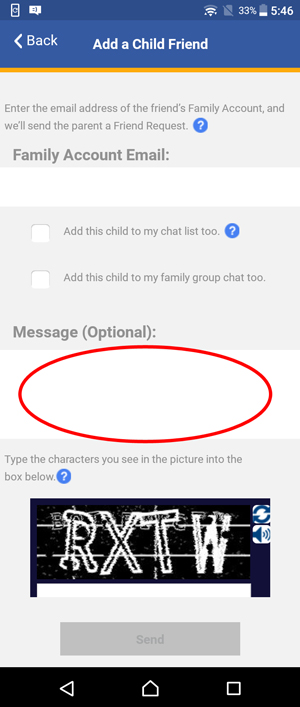 ---
Finally, type the characters you see in the image into the box below it. If it's hard to read the characters, tap the reload icon to load a new picture. Or tap the speaker icon to read the characters out loud.

Touch the "Send" button when you're ready.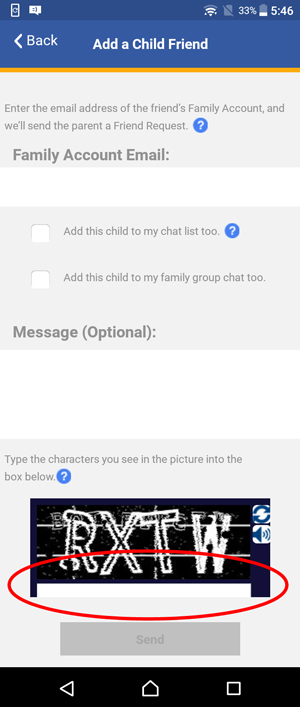 ---
When the friend's parent accepts your request, the friend will be added to your child's contact list.